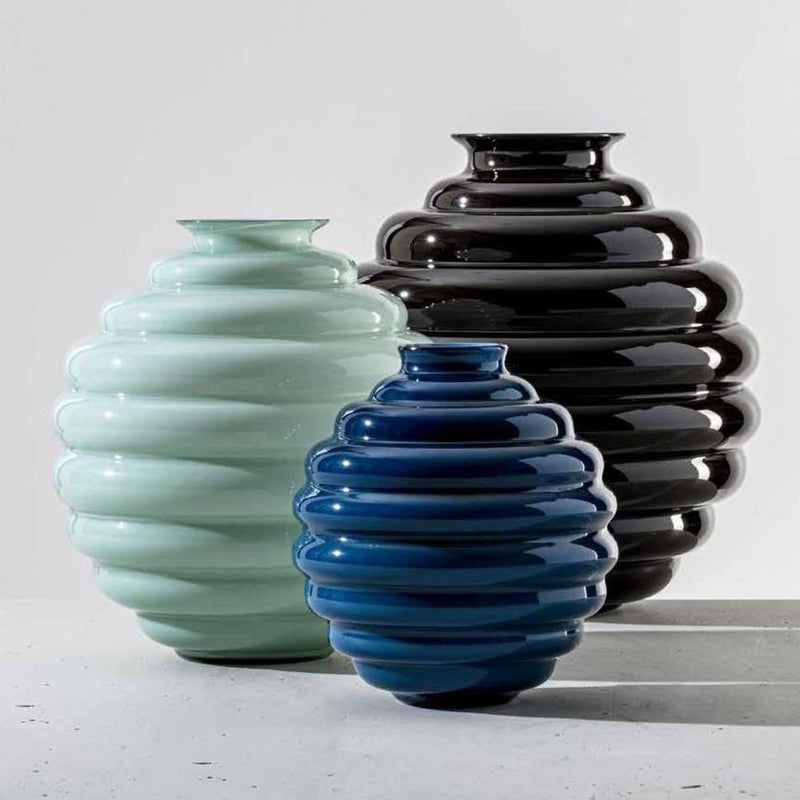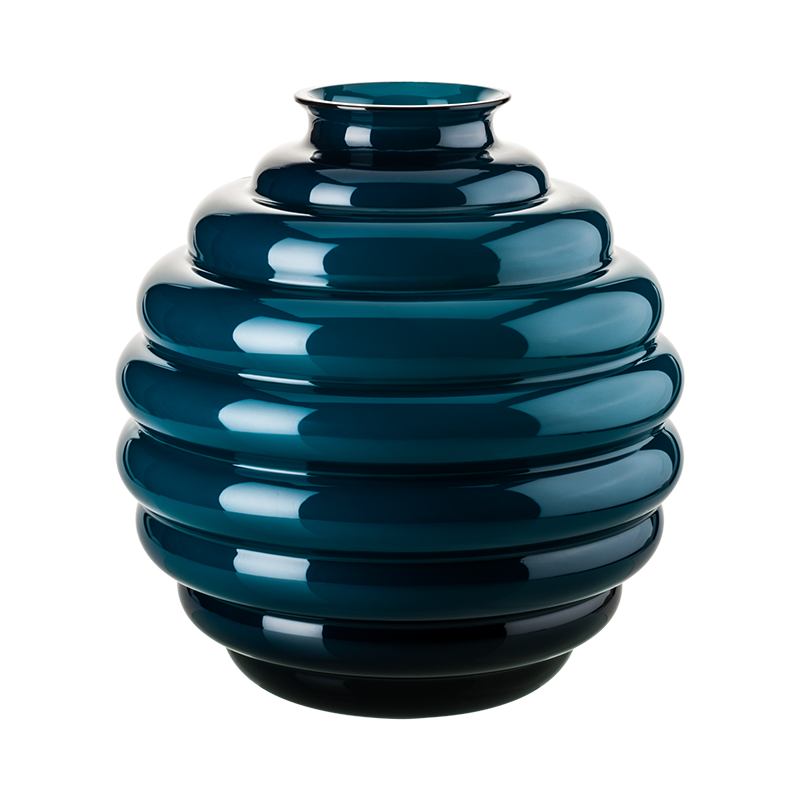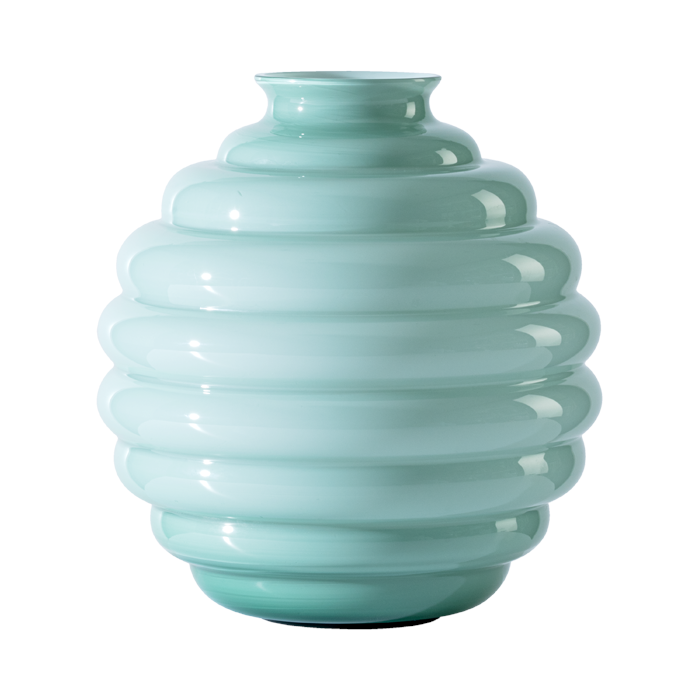 Venini
Deco Vase
- The vases from the Dèco line by VENINI embody a sense of rhythm with an endless series of rings that alternate in a captivating dance-like pattern.

- The rings create waves and reflections of light, adding a dynamic element to the vases and infusing them with an energizing and mesmerizing quality.

- Thoughtfully originated in Italy.
Product Description
• The Dèco Vase from VENINI is an exquisite masterpiece that effortlessly captures the essence of rhythm and movement. With its mesmerizing design, this vase showcases an enchanting interplay of endless rings that gracefully dance in a captivating pattern. Crafted with meticulous attention to detail, each ring alternates in size and position, creating a harmonious and dynamic visual composition.
• Made from the finest glass, the Dèco Vase emanates a luxurious allure, reflecting light in a dazzling manner. Whether displayed as a standalone centerpiece or adorned with vibrant floral arrangements, this vase effortlessly elevates any space with its sophisticated elegance and timeless charm.
Product Dimensions
Weight - 2.5kg
Diameter - 26cm
Height - 29cm
Materials
Obtained by overlapping milk-white and other types of glass, the opalino glass is hand-blown and hand-crafted.
Free Shipping on all orders above 100 OMR, for more information, click here
Free Returns within 15 working days.If you experience any issue with your order, please email on customercare@thebubblewrap.com and for more info click here.