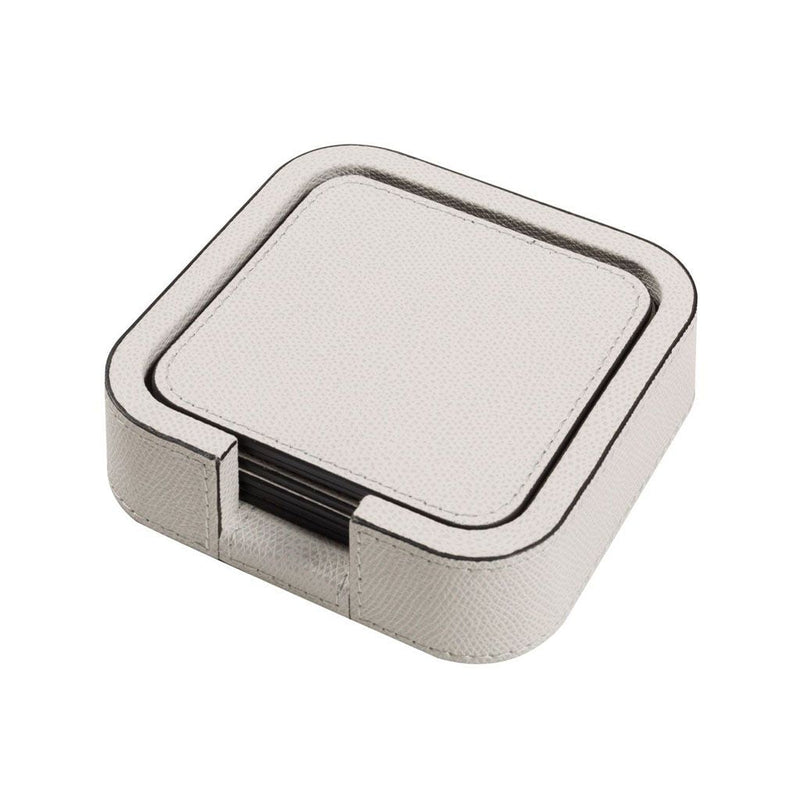 GioBagnara
6 Tao Coasters with Coaster Holder - Square Rounded
Elevate your tabletop with artful sophistication using Tao Coasters and the Coaster Holder - Square Rounded. Shop now for style!
Product Description
• The 6 Tao Coasters with Coaster Holder - Square Rounded by GioBagnara are a set of six high-quality coasters made from leather-covered wood structure. The coasters are designed to be both semi-flexible and waterproof, making them durable and long-lasting.
• The coasters come in a stylish holder that can hold all six coasters at once, allowing for easy storage and organization. The square rounded shape of the coasters adds a modern touch to any home decor, while the leather cover provides a soft and luxurious feel. These coasters are not only functional but also serve as a decorative accent piece for any table setting.
Product Dimensions
Length - 12cm
Width - 12cm
Height - 3.5cm
Care Instructions & Materials
• We recommend to clean it gently with a soft cloth dampened with warm water and, if necessary, with mild soap.
• Leather covered wood structure to host 6 coasters (TP082) WITH 6 TAO COASTERS flexible and waterproof.
Free Shipping on all orders above 100 OMR, for more information, click here
Free Returns within 15 working days.If you experience any issue with your order, please email on customercare@thebubblewrap.com and for more info click here.